LORAN MONITOR STATION BERMUDA
32 15 53.261 N 64 52 34.270 W (WGS-72)
Fact Sheet:
Site Survey:



Construction Date
1957 - Mobile Unit in trailers
1962 - Permanent Building Construction

Constructed by:


Established:
28 APR 1958 - as a sub-unit of Air Station Bermuda
01 SEP 1966 - Commissioned

Disestablished:
15 OCT 1979

Operated by:
USCG

Chain:
EAST COAST


Station Letter designation:


Station code name:
CLOSE 4


Station Unit Number:


Mailing Address:

MAR 1958 - 05-360874
05-40460

1961 - FPO, NAVY 138
1967 - FPO, NEW YORK 09560
Radio Call Sign:


Station aka:


Operational date:
1958

Operations Ceased:
15 OCT 1979

Station Operation:

1958 - 1979 U.S. EAST COAST CHAIN SYSTEM AREA MONITOR


OMEGA MONITOR
1968 - 1972 (NORWAY; TRINIDAD; HAWAII; FOREST PORT, NY)
1972 - 1979 (NORWAY; TRINIDAD; HAWAII; La MOURE, ND)


Monitor Loran Rate:
LORAN C: 9930 M-W; M-X; M-Y

Equipment:

1962 - AN/FPN-43 (modified AN/FPN-41 Timer) with Spectrum Analyzer; Pulse Analyzer; Noise and Interference Evaluator and other various circuits with an AN/URQ-14 oscillator.

1968 - OMEGA Receivers - Tracer 599 (3ea)

1969 - Cesium Beam Oscillator CAQI-5061


Personnel Allowance:
01 SEP 1966 - 1 CHELE - 11 enlisted
01 JAN 1967 - 1 CHELE - 10 enlisted
14 MAY 1968 - 1 CWO PAL update

Miscellaneous:
The LMS was located adjacent to the U.S. Naval Facility on Tudor Hill just a short distance from the U. S. Naval Station.


Commanding Officers /
Officers in Charge

Supervisor:
RELE Kirk D. Rose MAR 1964 - 01 SEP 1966


Commanding Officer:
CO: CHRELE Kirk D. Rose 01 SEP 1966 - 01 JAN 1967
CO: CWO Paul S. Johnson 1969 - 1972
CO: CWO Ralph Sponar 1975
CO: CWO C. B. Hickey 1977 - 1979

Documents:
Pictures:
The below photos were contributed by Larry Cribb c./1960-61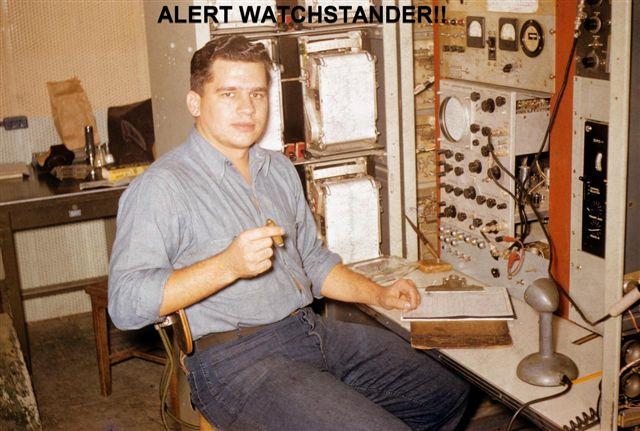 Alert Watchstander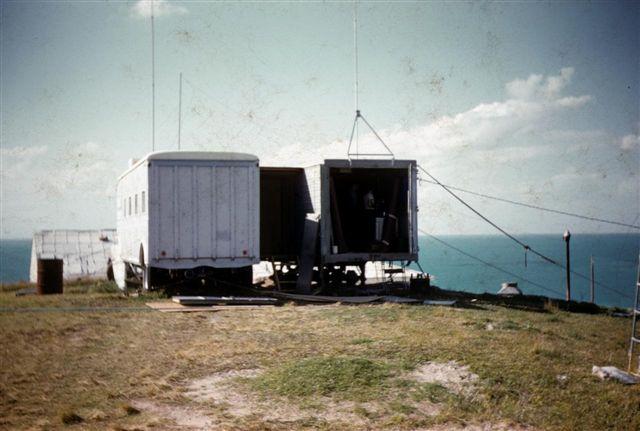 Mobile Unit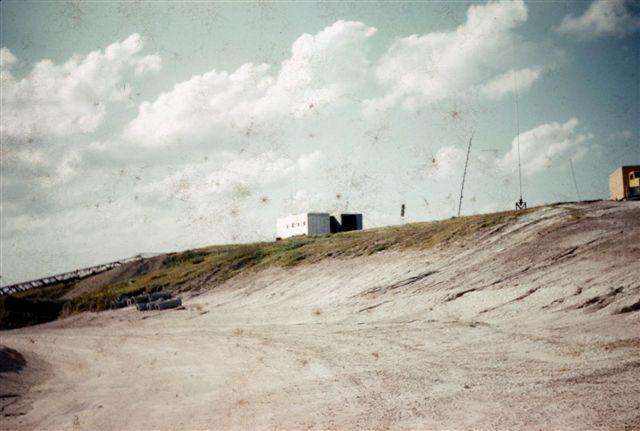 Mobile Unit on top of hill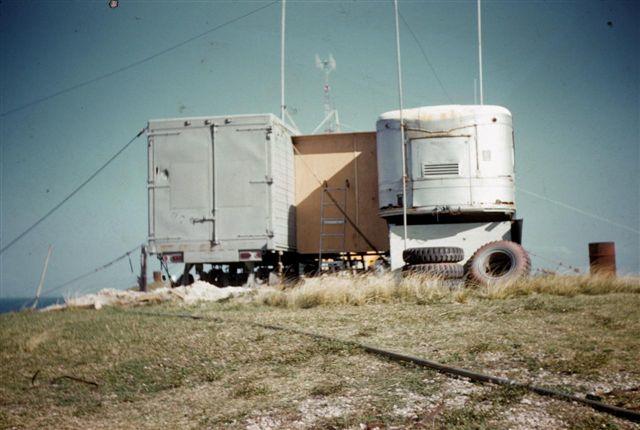 Another view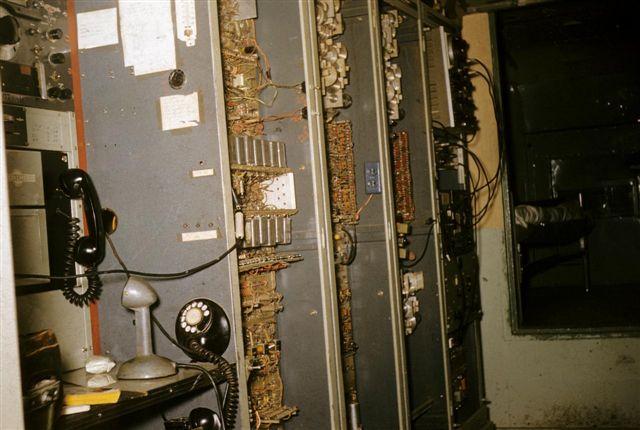 Watchstand station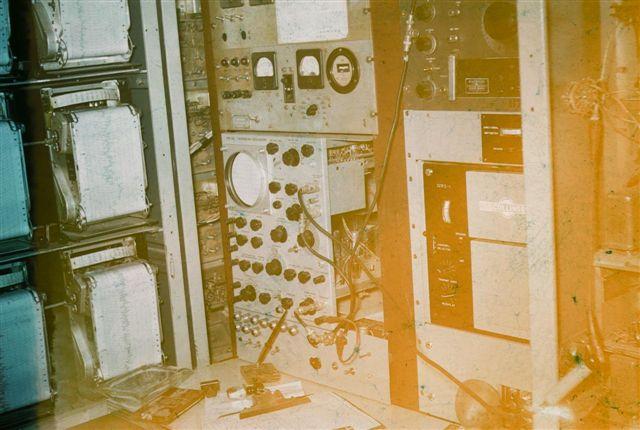 Monitoring Equipment
Thanks Larry!
The phots below were contributed by Dee Hargett C./1961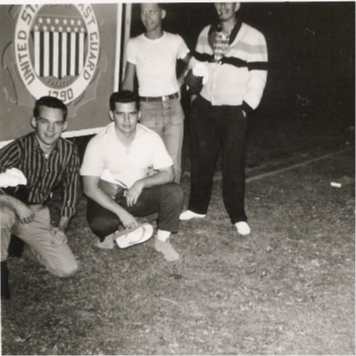 l to r: ET3 Dee Hargett; ET2 Larry Cribb; RM3 David Murphy and ET1 Phil Crosby
Outside LORMON traileron Tudor Hill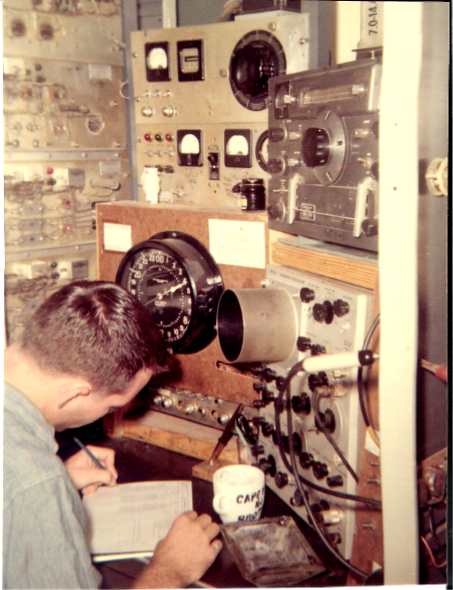 ET3 Dee Hargett logging 15 min avgs - "From the looks of the clock I am kind of late"
Check out the modern equipment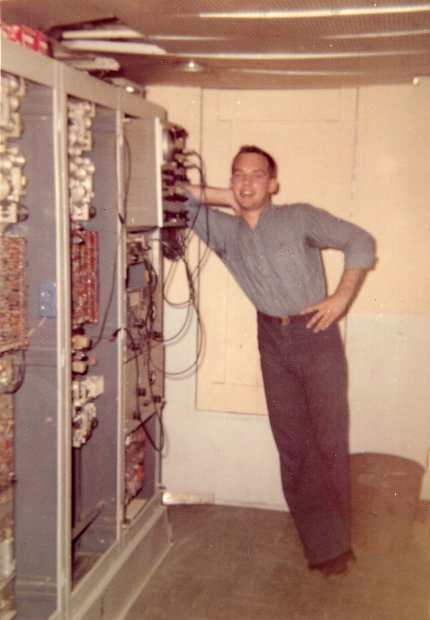 Dee in front of the receiver, a modified CYTAC Timer
l to r: ET1 Phil Crosby; ET3 Art Marquardt; Bill Ledford (Sperry Rand engineer)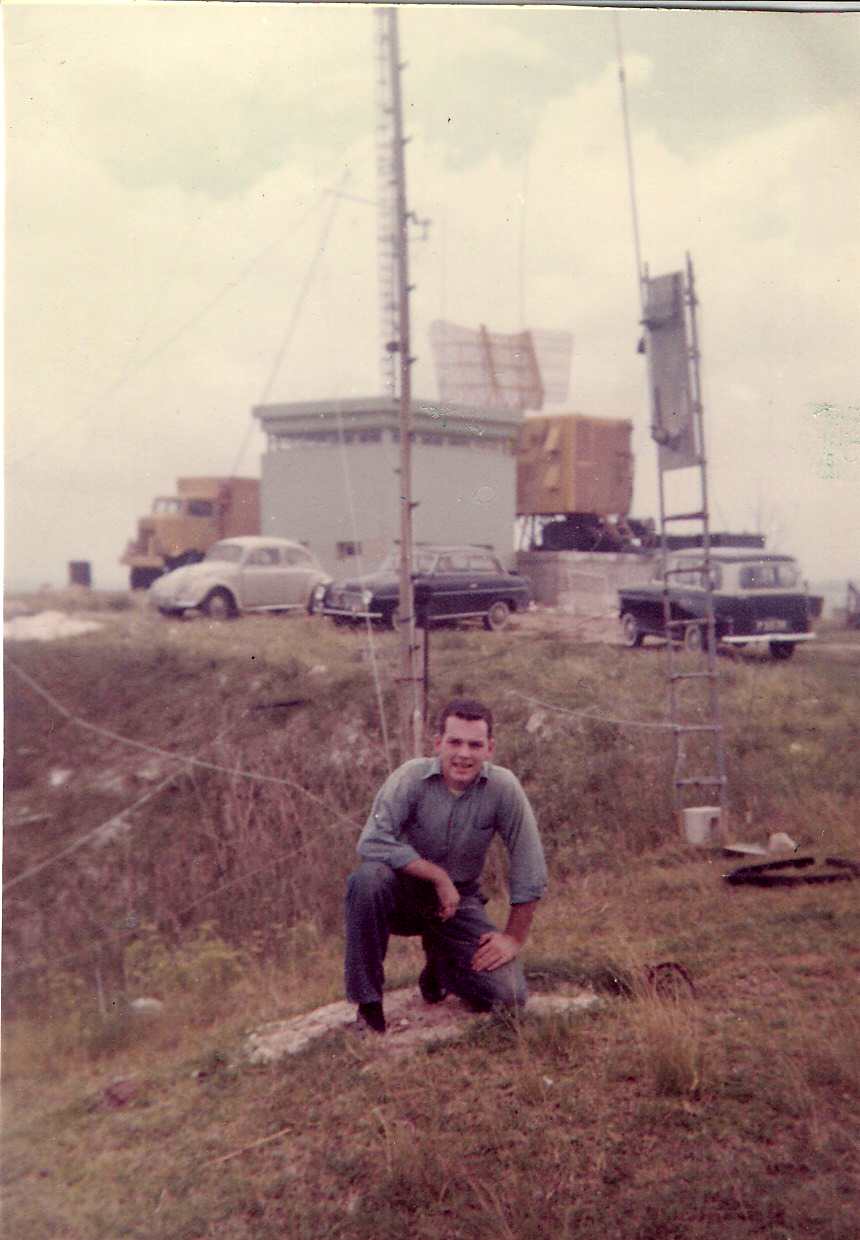 Dee in front of the Navy radar site used to control aircraft, PBY's; & P5M's
No runway, all land in the water
Thanks Dee!
The below photos were retrieved from the U. S. Coast Guard
Historian Office c./MAY 1965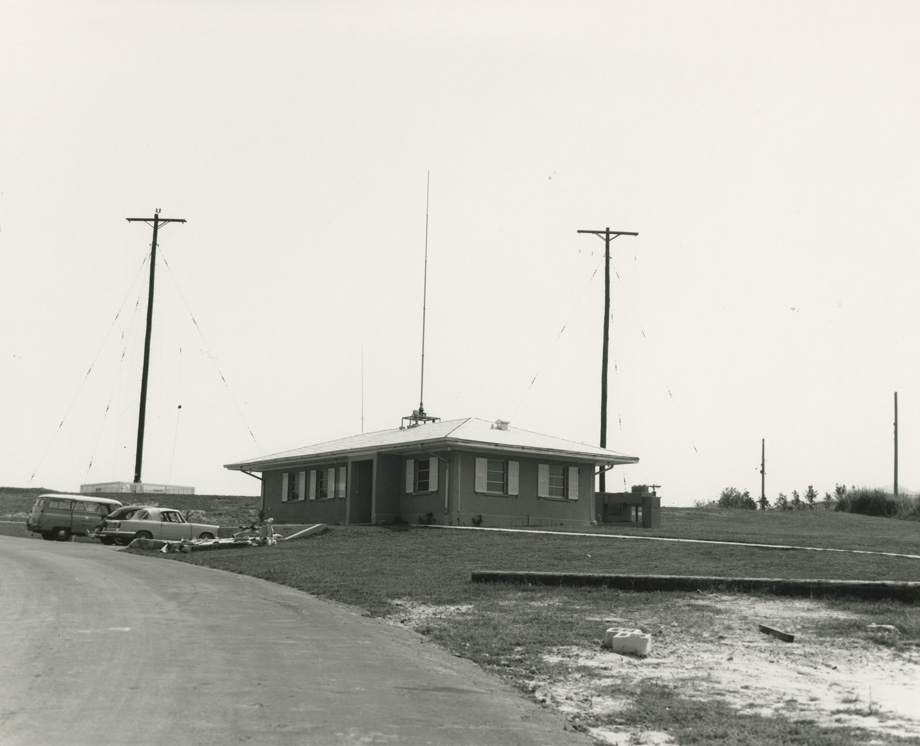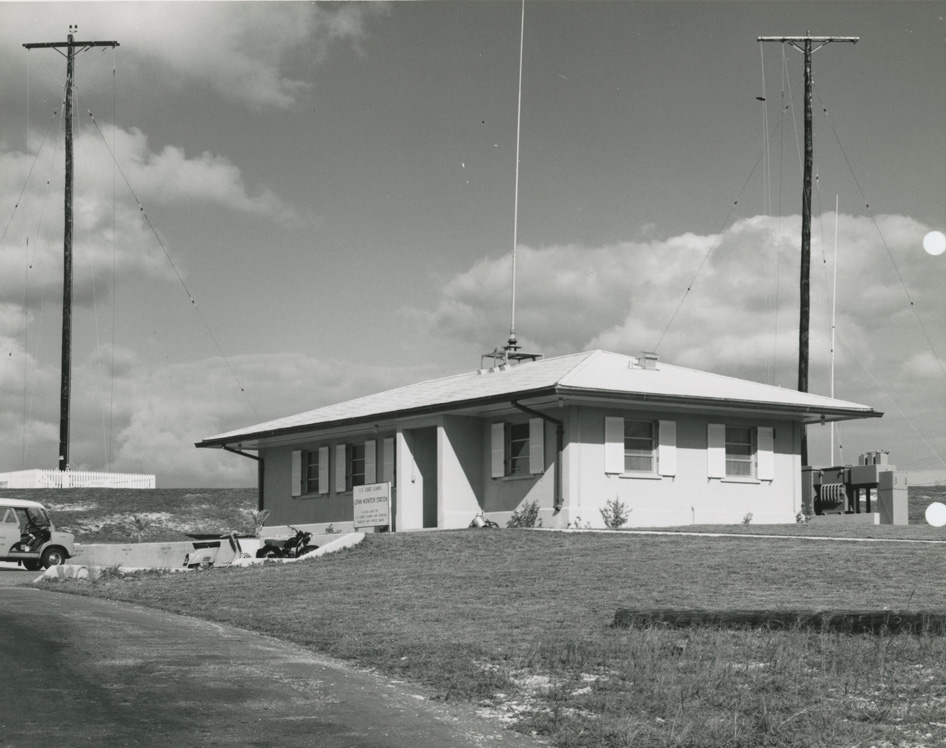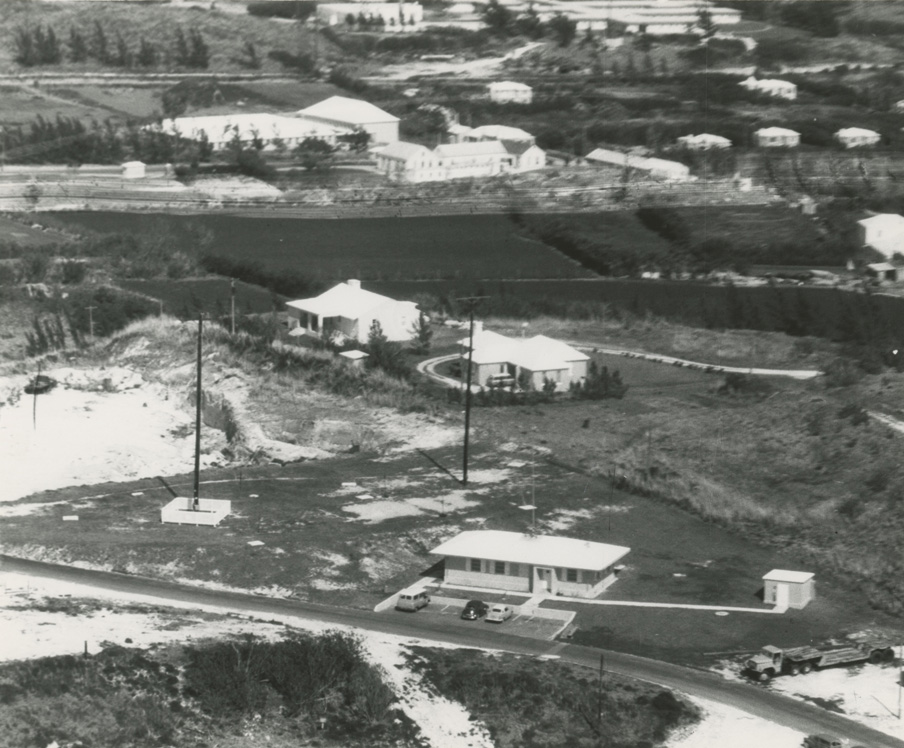 Aerial view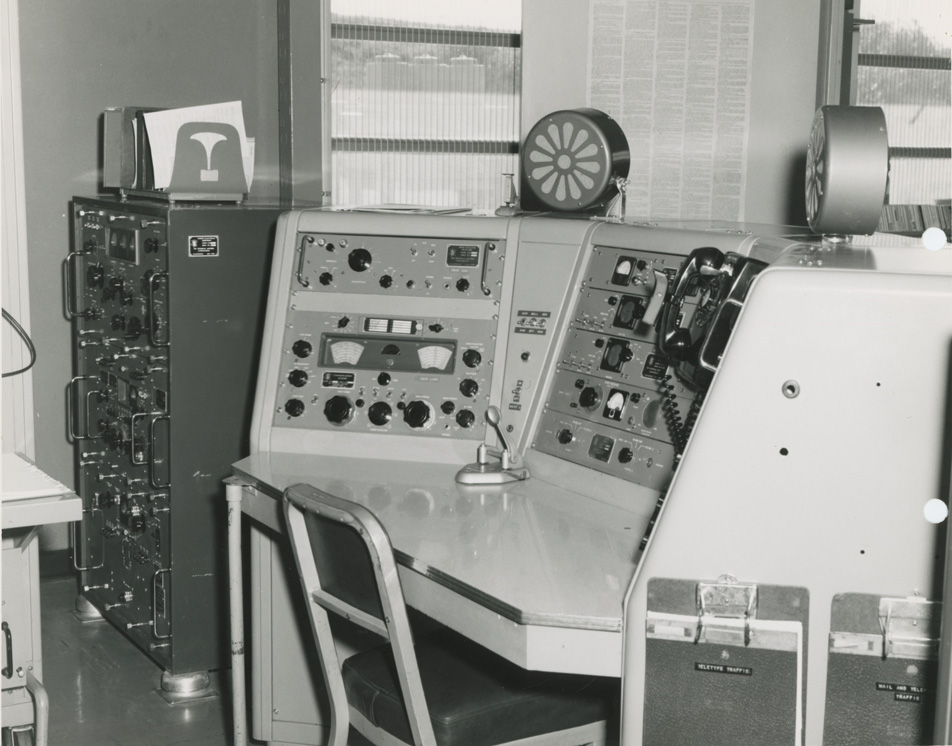 Communications Station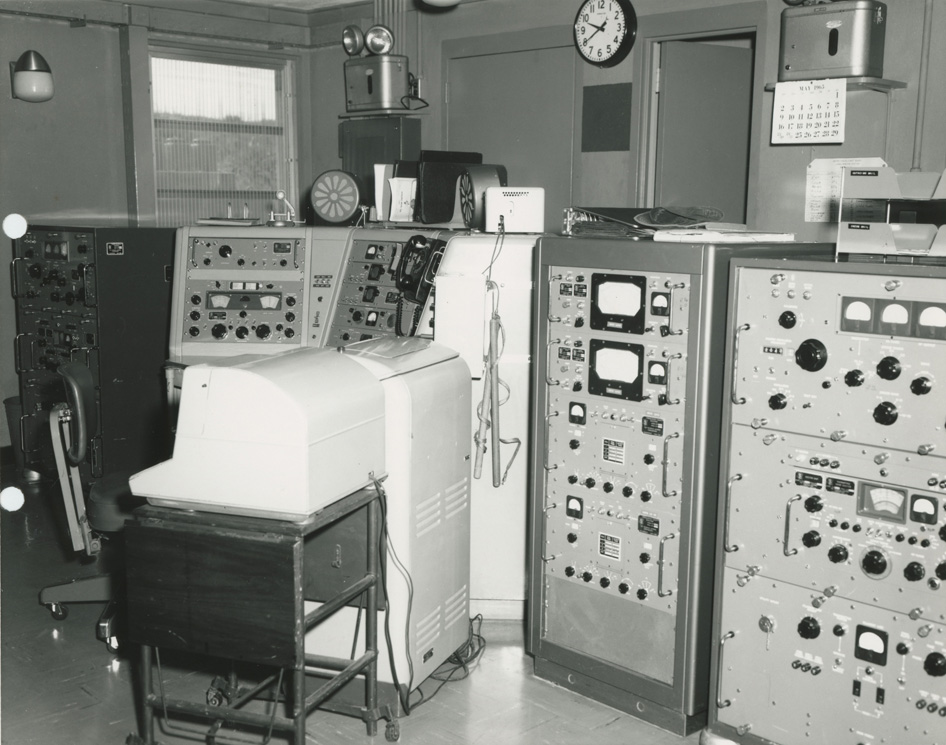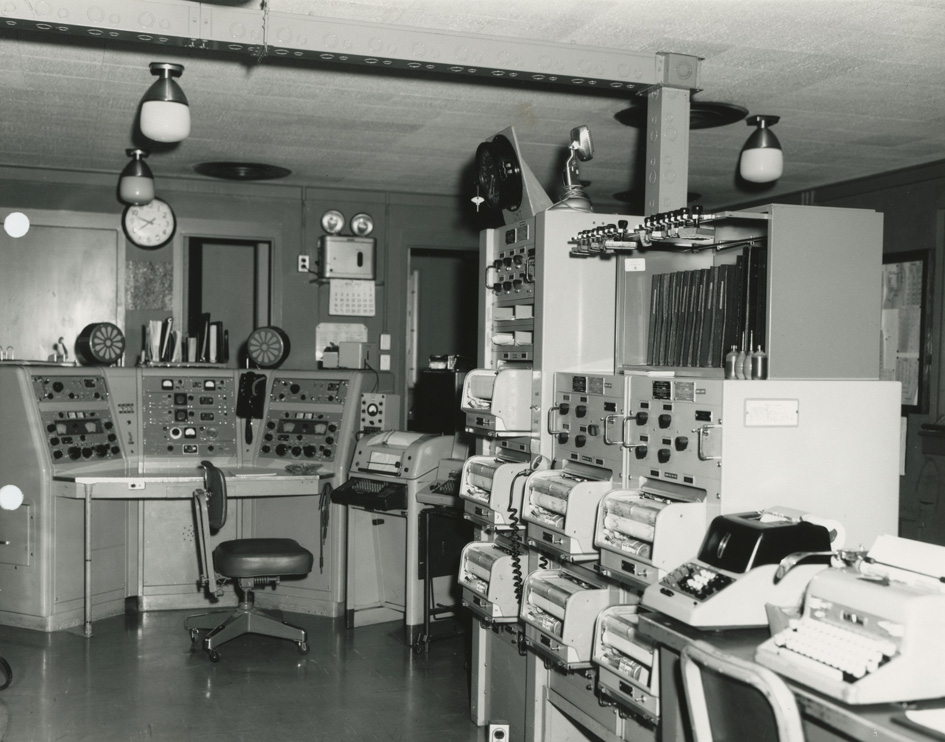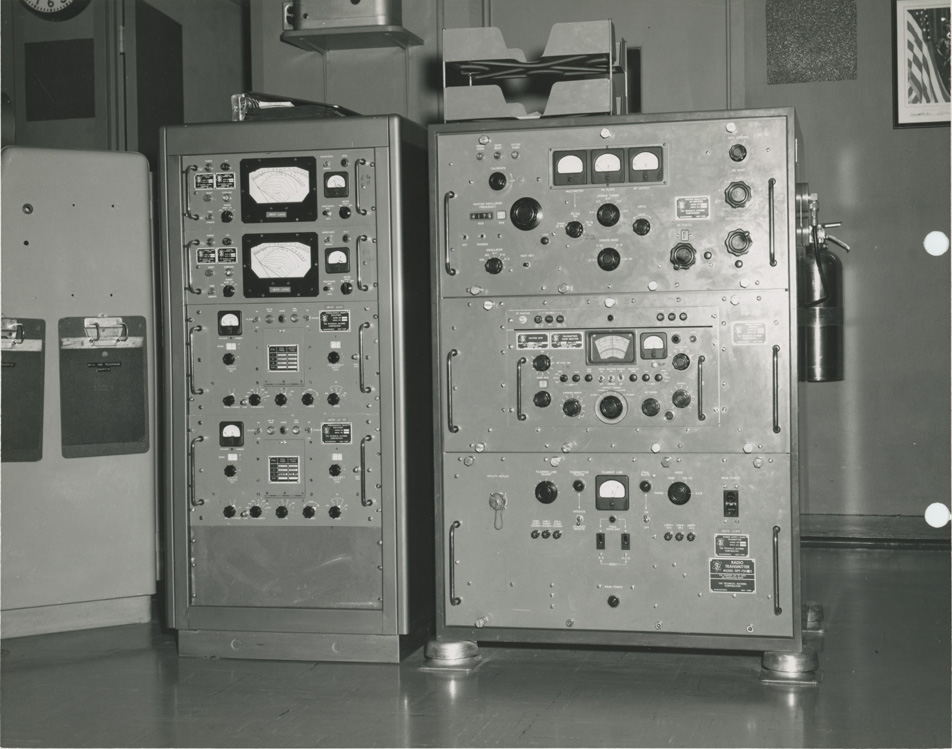 Comms Equipment
To the right is AN/URT-17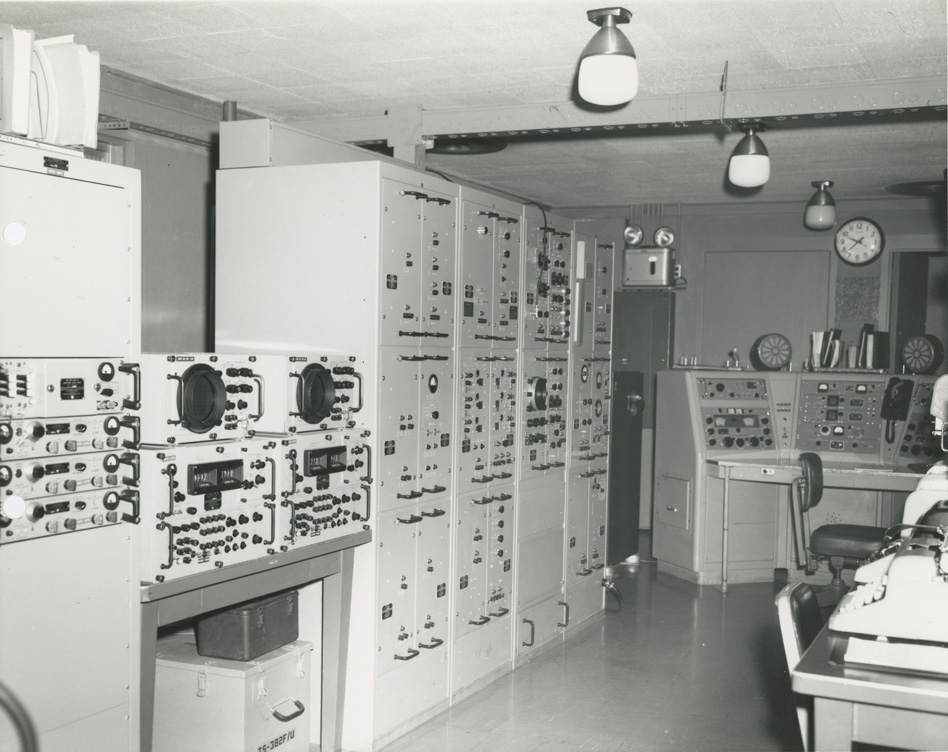 to the left - LORAN C Monitoring Equipment (AN/FPN-43)
In the background the Comms Station
to the right - The Watchstander Station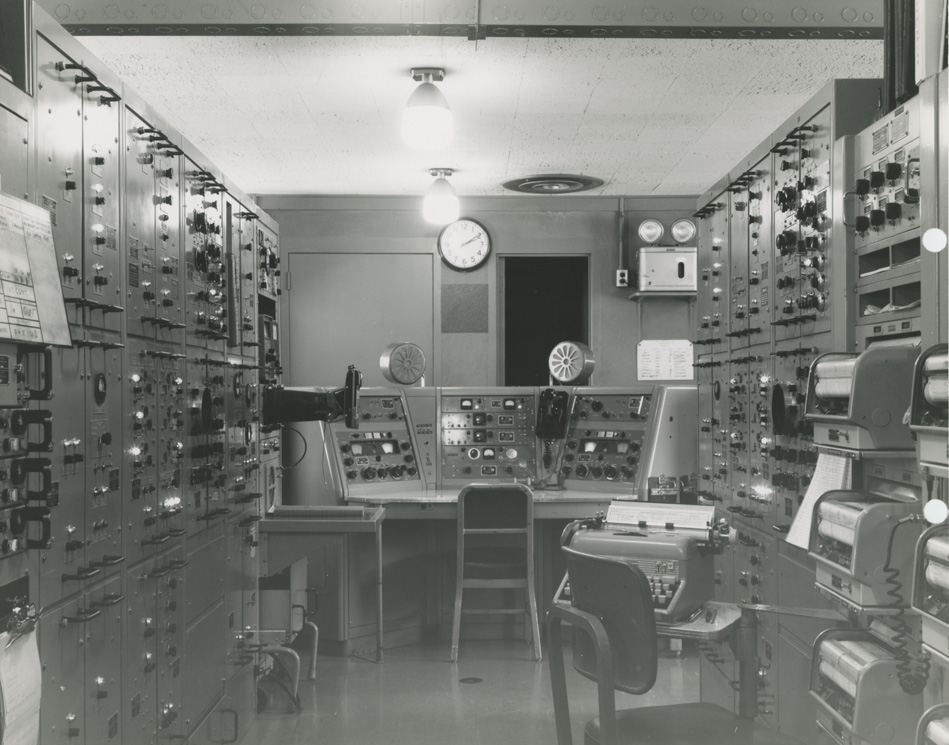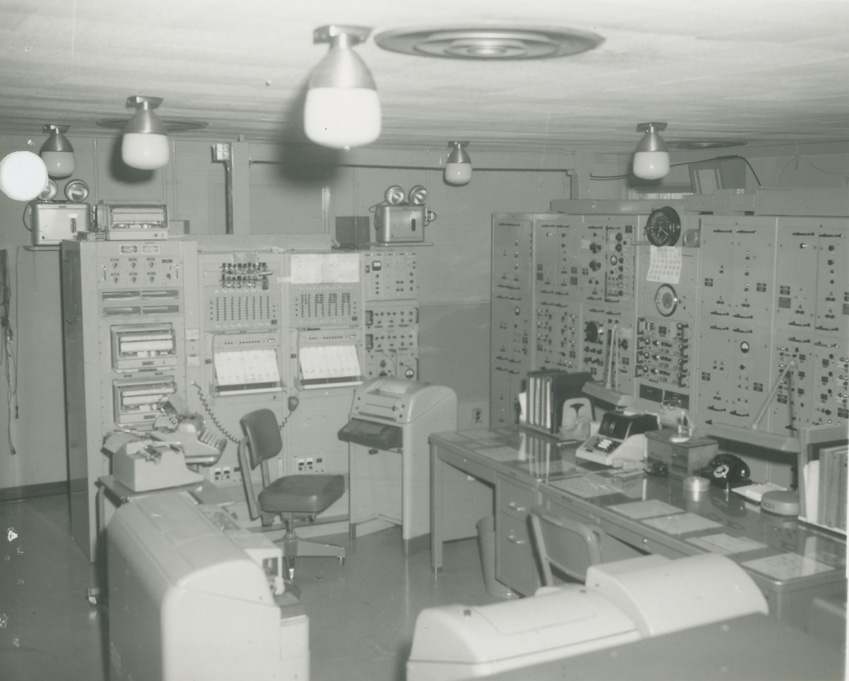 Thanks to the Historian Office Staff!
(Scott, Helen, Beth, Nora)