LORAN STATION SYLT
54 48.5N - 08 17.7E (Oct 1, 1964)
54 48 35.5 N 08 17 32.5 (German Navigational Charts 1967)
54 48 29.800 N 08 17 36.330 E (WGS-72)
54 48 29.975 N 08 17 36.856 W (WGS-84)
Fact Sheet
Site Survey:

Fall 1961 final site chosen
15 NOV – 1 DEC 1961

Construction Date

Nov 1961 – planning completed
15 JAN 1962

Constructed by:

Established:

7 FEB 1963

Disestablished:

30 JUN 1989 - USCG
2006 - European

Operated by:

USCG 1964 – 31 DEC 1994
GERMANY 1995 – 2006

Chain:

SL-0, SL-3, 7970 NORWEGIAN SEA

Station Letter designation:

SL-0, SL-3, 7970 "W"
8940 "X"

Station code name:

DART 2

Station Unit Number:

APO 170

Radio Call Sign:

DML

Station aka:

WESTERLAND

On-air testing date:

Operational date:

7 FEB 1963

Operations Ceased:

2006

Station Operation:

1964 – JUN 1985 - Single SLAVE/SECONDARY (SS)
JUN 1985 – 31 DEC 1994 – Double SECONDARY (DS)
JAN 1995 – 2006 Single SECONDARY

Station pair:

SL-0 BO, EDJE, JAN MAYEN, SANDUR
SL-3 BO, EDJE, JAN MAYEN, SANDUR
7970 BO, EDJE, JAN MAYEN, SANDUR
8940 CATANZARO, LESSAY, SOUSTONS

Loran Rate:

SL-0, SL-3, 7970, 8940

On-Air:

SL-0 1964
SL-3 1966
7970 25 FEB 1975
8940 JUN 1985

Off-Air

SL-0 1966 Change of Rate
SL-3 25 FEB 1975 Change of Rate
7970 312400Z DEC 1994 Loran C replaced by GPS
8940 2006

Monitor Rate:

Equipment:

2 AN/URT-17 Comms Transmitters
NOV 1962 - AN/FPN-41/42, S/N 25 & 26, modified 425KW
1975 - AN/FPN-54 Timers S/N 82 & 83; AN/FPN-42, 300KW

Antenna Type:

625ft – Wind Turbine, Model 6000s, 1964

Personnel Allowance:

1961 1 LTJG, 1 ETC, 1 ET1, 3 ET2, 2 ET3

Station Mascot:

1968 - Sieger

Miscellaneous:

Since June 1960 site selection difficulties were encountered.
29 MAR 1962 – Site survey declassified – Secret/Confidential
1967 - New barracks built
30 JUN 1989 - Station transferred to Federal Republic of Germany

Commanding Officers / Officers in Charge

1st CO: LT William Flanders 05 JUL 1962 -
CO: LTJG Philip J Kies 1965 - 1967
CO: LT William (Bill) A. Swansburg 1967 - SEP 1970
CO: LTJG C J Miotke SEP 1970 - JUL 1972
CO: LTJG Charles S. Park JUL 1972 - 1974
CO: LTJG Scotty Hathaway 1974 - 1976
CO: LTJG Pete DeBoer 1979 - 1981
CO: LTJG Cornelius Jul 1981 - 1983
CO: LT Ed Thiedeman 1985 - 1987
Last CO: LT Scott Evans 1987 - 30 JUN 1989
Fred's Place Reunion Hall: OLD NEW
Documents:
30 JAN 1962 - White House Brief - LORAN C Radio Interference (LORAN C/France) (pdf)
12 APR 1962 - LORAN C Information Request (pdf)
01 AUG 1962 - White House Brief - LORAN C Implementation (pdf)
26 SEP 1962 - White House Brief - LORAN C Frequency Problems in Europe (pdf)
14 DEC 1962 - Blink Procedures (pdf)
1967 - General Information Book (pdf)
Pictures - Click on picture for larger image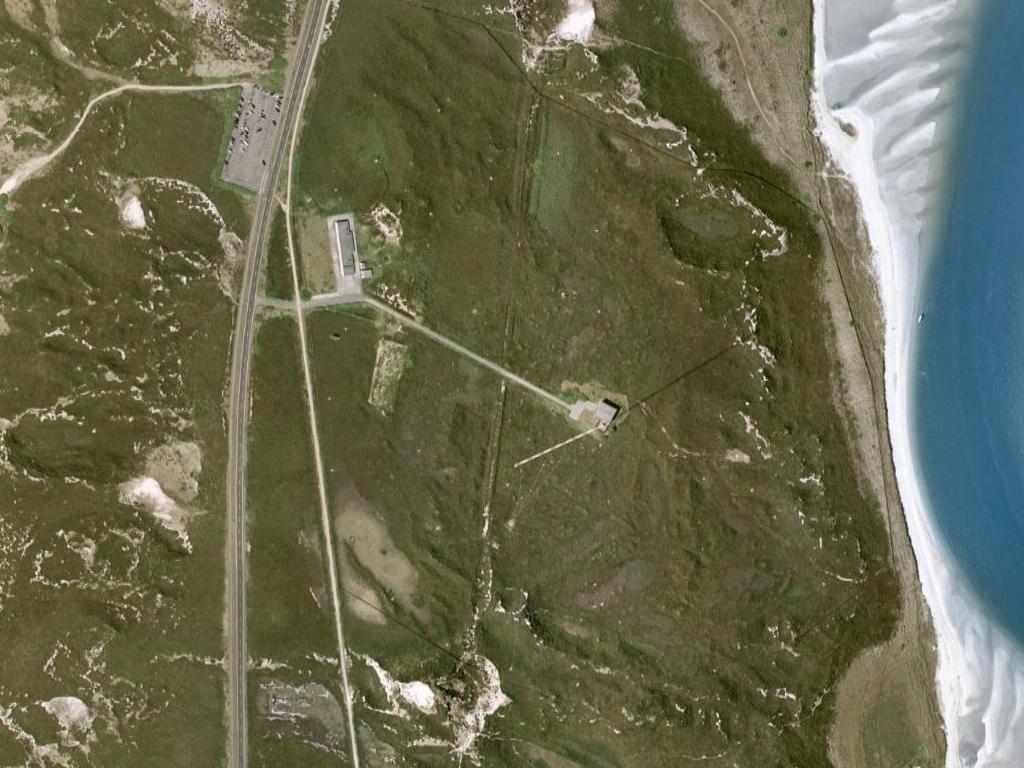 Picture from google earth.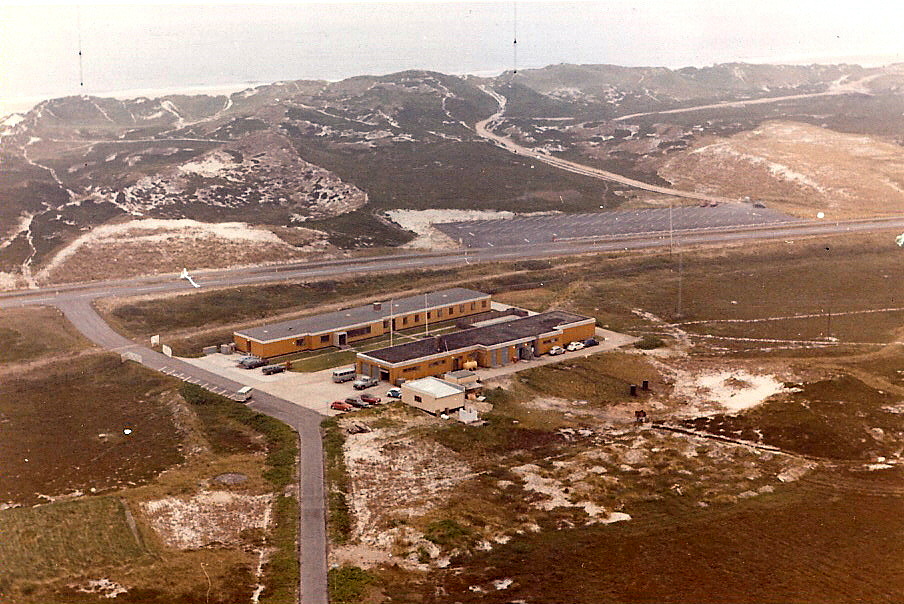 Station from the top of the tower
Photo provided by Carl Burkhart
The photos below were contributed by Larry Sheran
Thanks Larry!
The photo below was contributed by Larry Nelson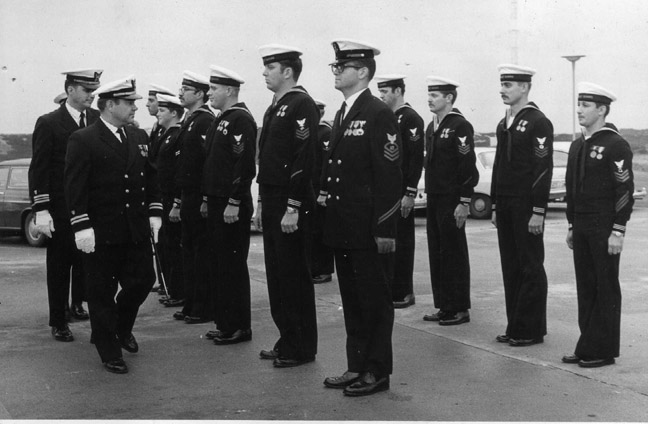 Change of Command 1970
Thanks Larry!
The below was contributed by Dennis Best
Thanks Dennis!
The below photos were contributed by Scott Evans (Last USCG CO)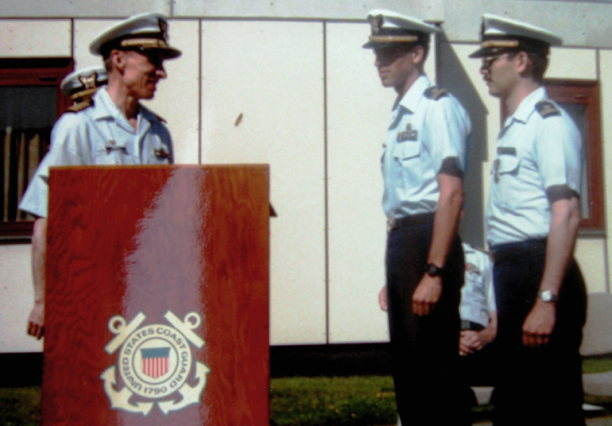 1987 COC - LT Thiedman is relieved by LT Scott Evans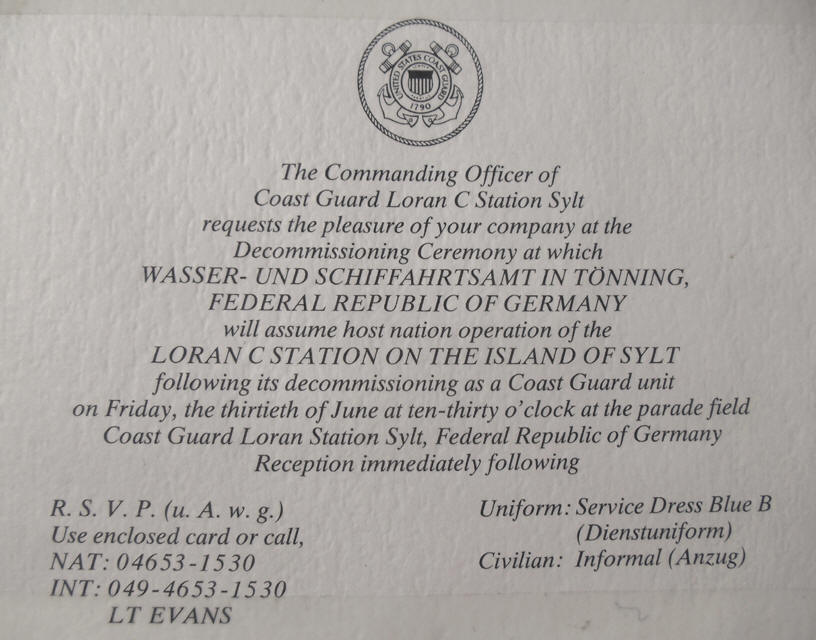 Decommissioning Ceremony Invitation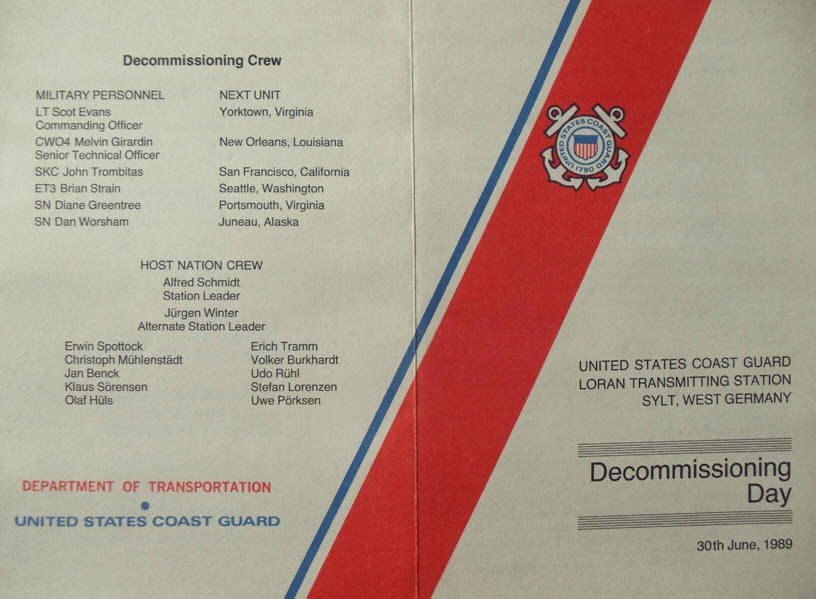 Decommissioning Program page 1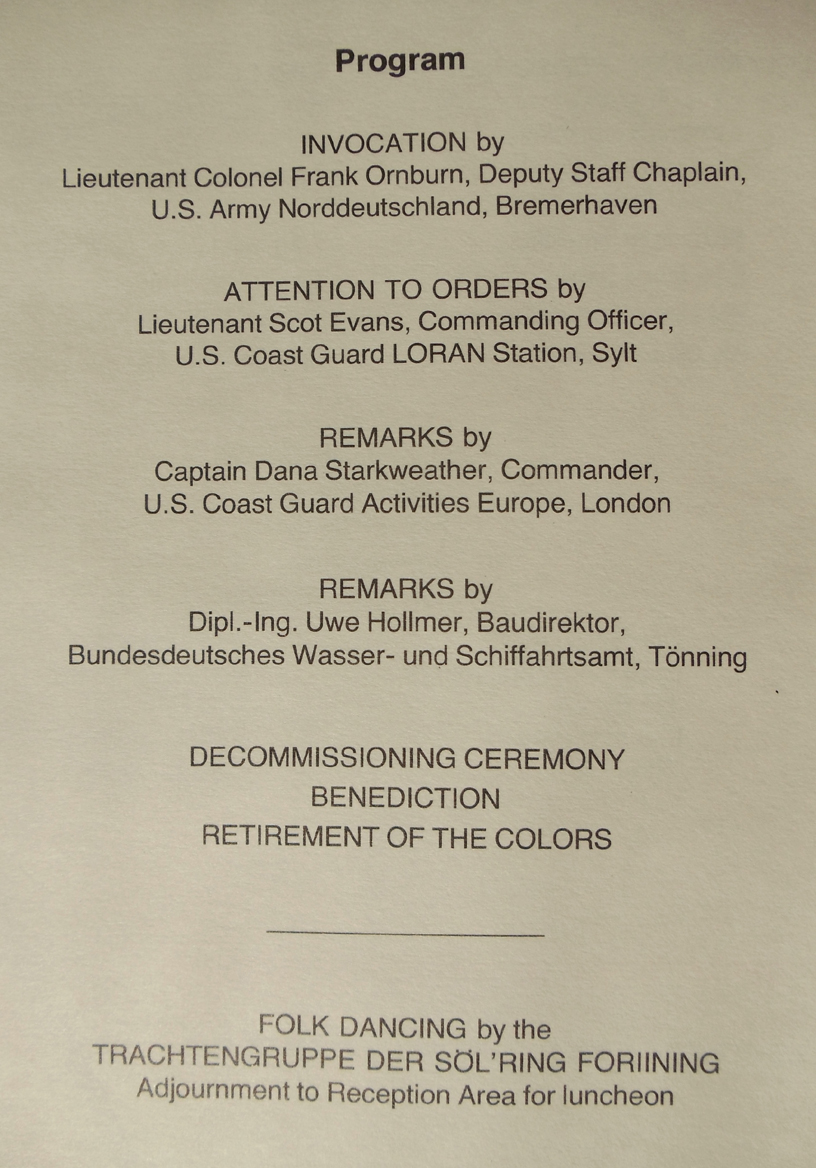 Decommissioning Ceremony Program page 2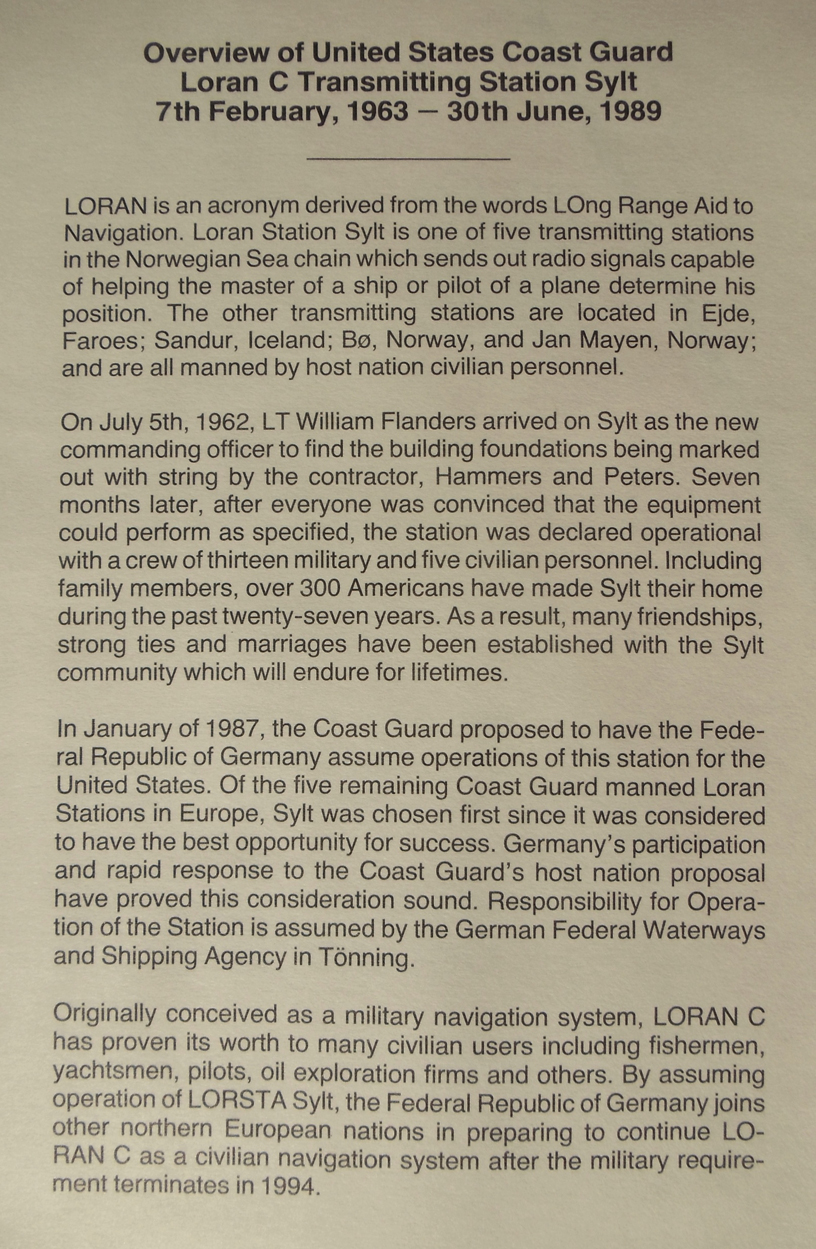 Decommissioning Ceremony Brief station history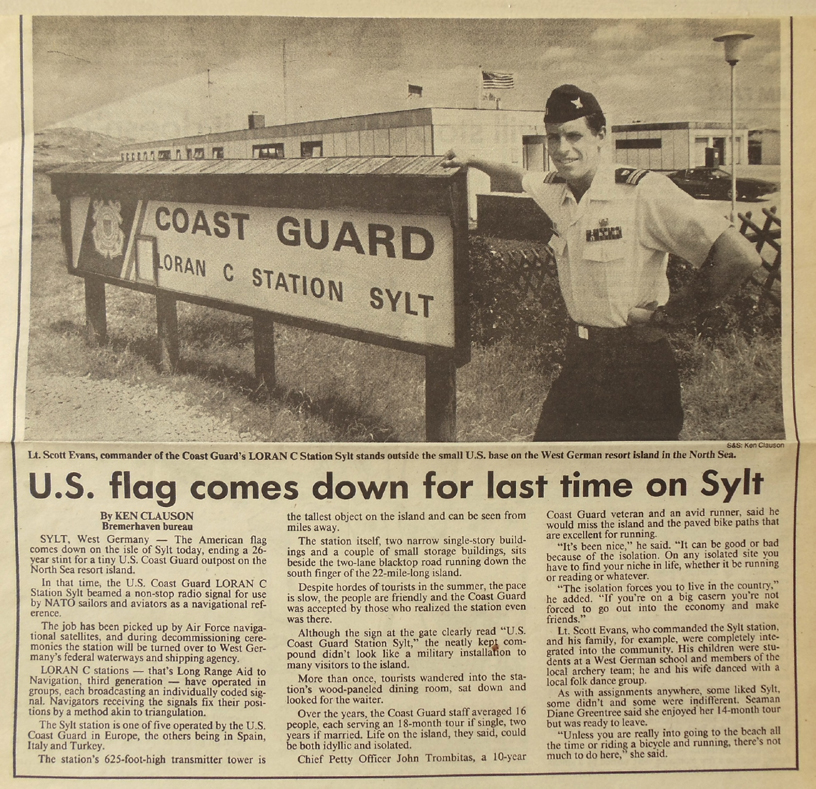 Decommissioning News Article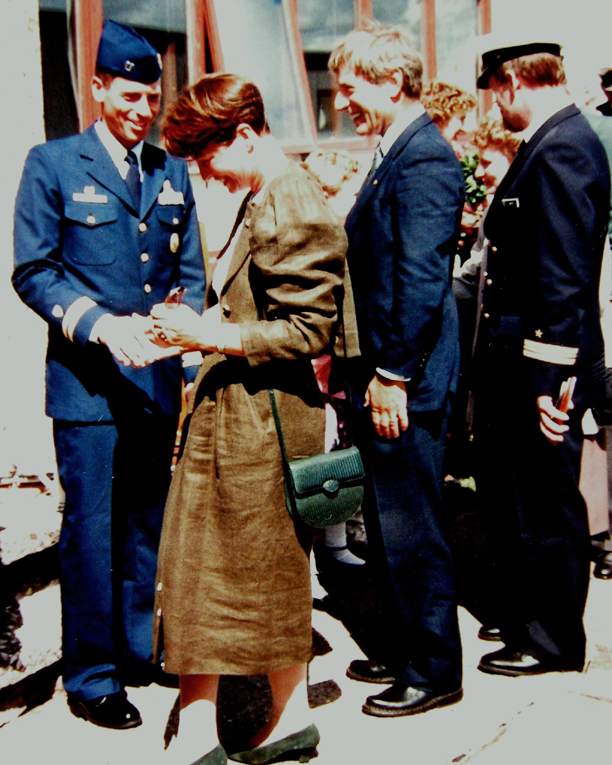 Decommissioning Ceremony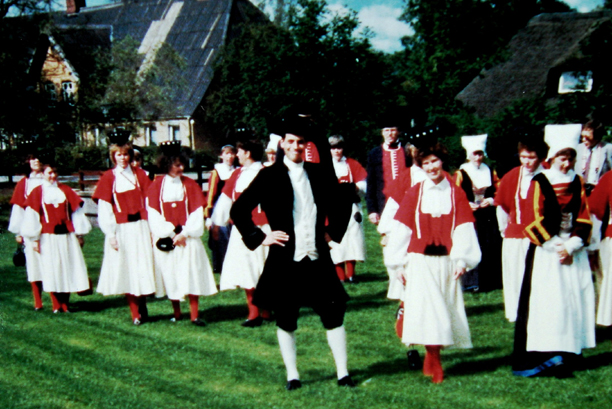 Local Traditional Folk Dancers
Thanks Scott!