FAR EAST SECTION
Fact Sheet
Site Survey:



Construction Date



Constructed by:



Established:
AUG 1963


Disestablished:



Operated by:
USCG


Chain:



Station Letter designation:



Station code name:



Station Unit Number:
1961 - APO 94


Address:
1971 - Building 651, Fuchu Air Station, Japan
Station AKA:
FESEC


On-air testing date:



Operational date:



Operations Ceased:



Station Operation:



Station pair:



Loran Rate:



On-Air:



Off-Air



Monitor Rate:



Equipment:



Personnel Allowance:
DEC 1953: 1 CDR; 1LT; 1 YN1; 1 SK2


Miscellaneous:



Commanding Officers /
Officers in Charge
1st CO: CAPT Frank M Meals 1947 - DEC 1948
CO: CDR Joesph P Martin 1953
CO: CDR Warren K Thompson 1955 - 1958
CO: CDR Muzzy 1958
CO: CAPT David W Sinclair 1961 - 1964
CO: CAPT John B Speaker 1964 - ?
CO: CAPT Matthison ? - 1971
CO: CAPT Randal 1971 - 1972
CO: CAPT James P Stewart 1972 - 1974
CO: CAPT Muir 1974 – 1976
CO: CAPT Maynard J Fontaine 1976 - 1978
CO: CAPT Gerald LeSperence 1978 - 1980
CO: CAPT William F Roland 1980 - 1984
CO: CAPT Joseph Tanguay 1984 - 1988
CO: CAPT John R Sproat 1988 - 1991
CO: CAPT J J Shaw 1991 - 1993
CO: CAPT Richard C Wigger 1993
Documents:
Report of Coast Guard Units Aboard Far East Section August 1963
Far East Section Staffing c./1963-64
Far East Section 1973 Album - Many thanks to Larry Biliski
AWARDS:

Coast Guard Meritorious Unit Commendation 1 NOV 1978 - 31 DEC 1979
Many thanks to David McDermott
Pictures
Photo contributed by Angus MacFeeley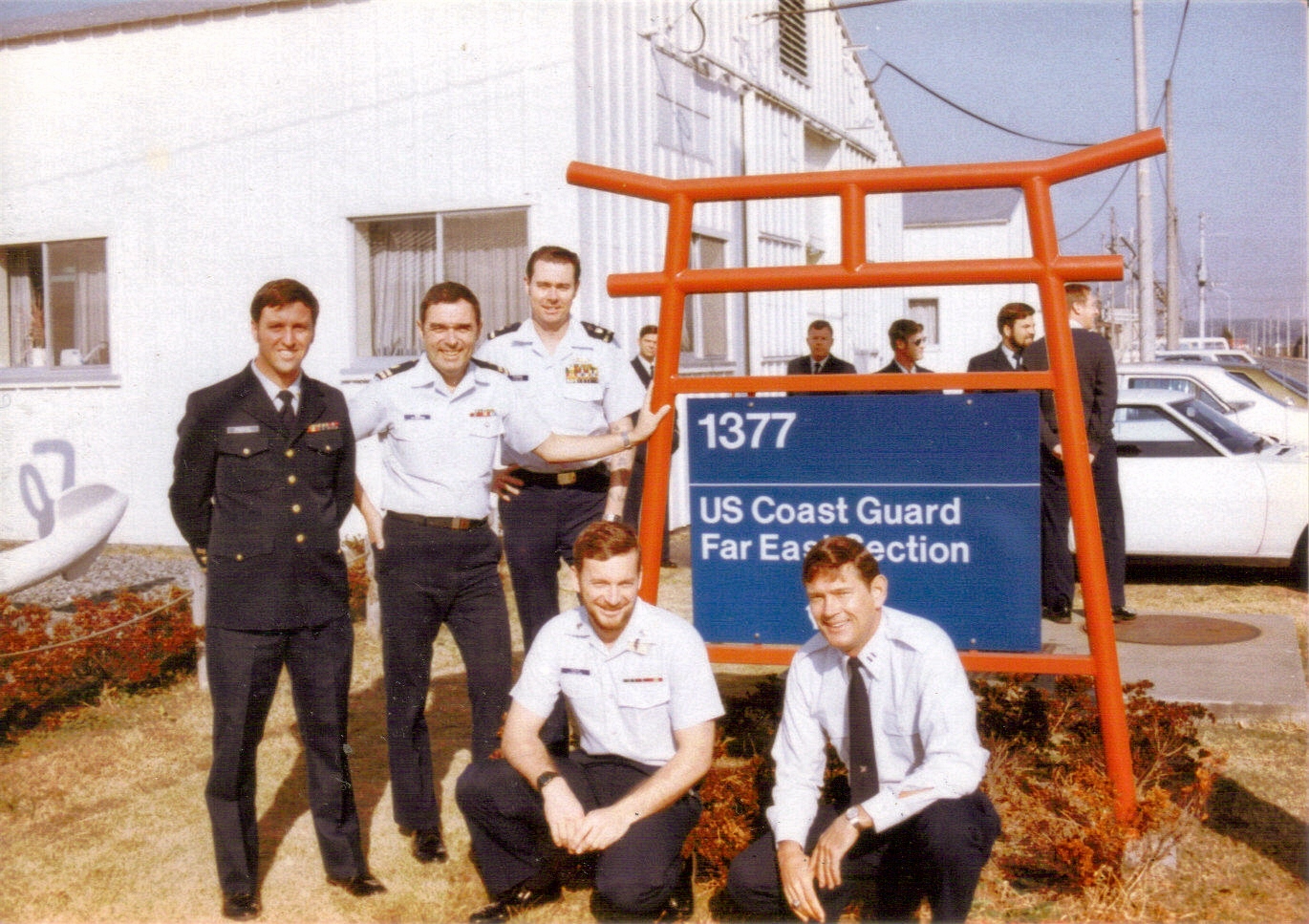 L to R: Gus MacFeeley, P J Shaw, Bill Feddema, SK1 Leslie, Chuck Teaney & LORSTA EMO's in the background…
ETCM Chuck Severance visible..
These are some of the heavyweights in PAC LORAN.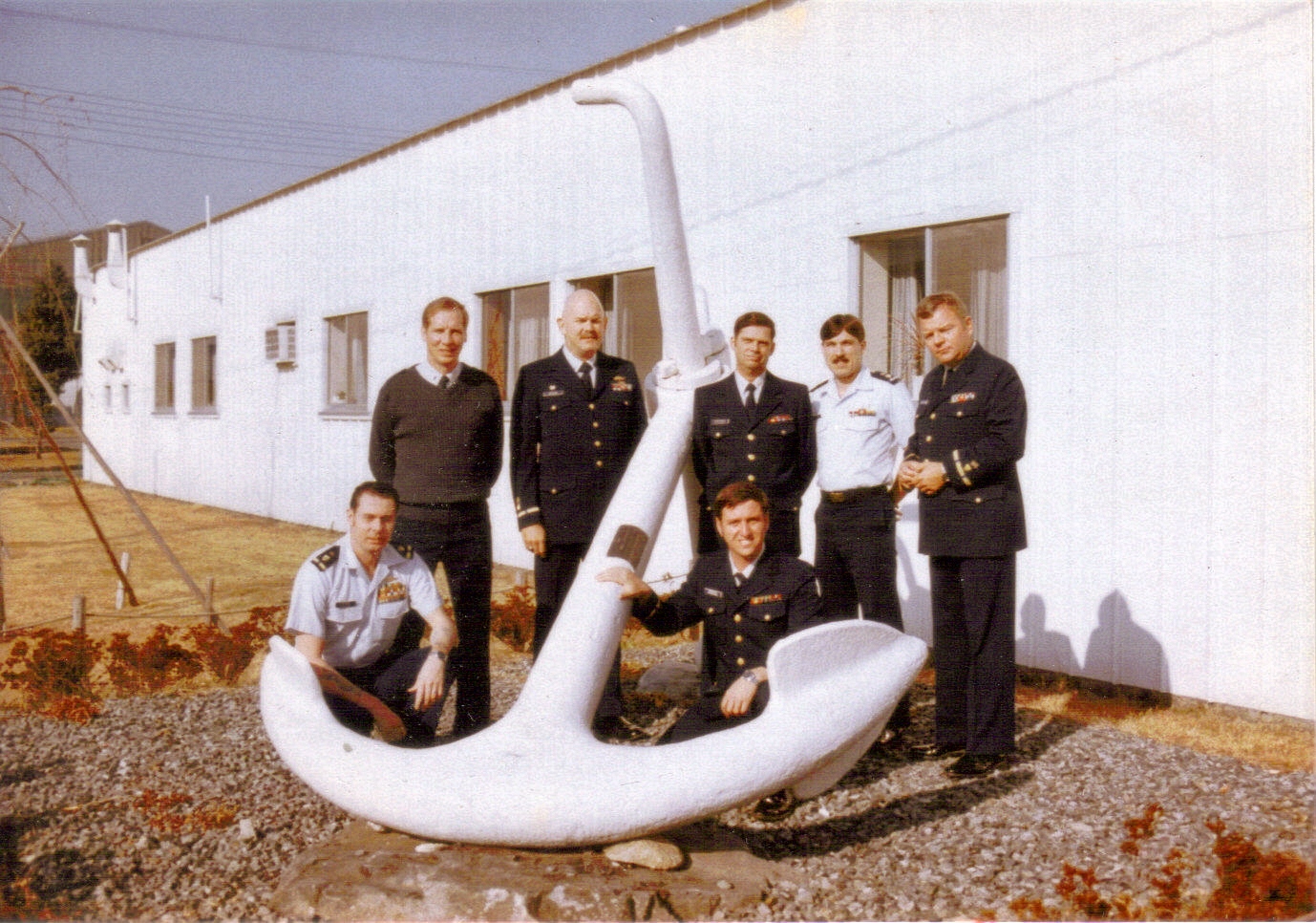 1984 NWPAC EMO Conference
Thanks Gus!