Welcome to the loran-history.info website 
These pages remember the Coast Guardsmen, who served aboard Loran-A, Loran-C stations, and other Loran billets worldwide. These dedicated Coasties are but a few who provided radio navigation signals to millions of navigators. These pages wouldn't exist except through the efforts of MCPO Bill Dietz, USCG(ret). Bill has spent numerous hours for over a decade collecting the information you find here.
If you wish to add your information to the database, just fill out the Contact us form. Bill or I will update the list.
We are looking for pictures and stories. If you wish to contribute, please Contact Us.
Joe
Final Report on Loran Transmitter X-Ray Exposure (pdf file)
"The View From the Top" - By CDR Carl Burkhart USCG (Ret) - pdf
(This article was published in CGA Alumni "The Bulletin",Vol 72, No 5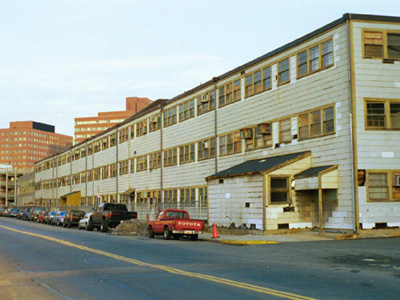 MIT Radiation Lab
MIT - Radiation Laboratory Series - Vol 4 - LORAN
Pierce, McKenzie, Woodward
What's new over the last quarter:
11 May 13 - Updated personnel roster.
21 APR 13 - Updated Hokkaido; Kwajalein; Lampedusa; LMS Eglin; Sitkinak; Spruce Cape; Venice; Wake. Updated personnel roster
07 APR 13 - Updated Biorka, Boise City, FESEC; FFS; Iwo Jima; Johnston Is., Kure, LMS Midway, Loran_IPIT_Door, 1950-1959, Molokai, Upolu Pt. Updated personnel roster.
07 APR 13 - 1948 St. Paul Loran A Station - contributed by Ralph Gallant
10 Mar 13 - updated personnel roster
25 Feb 13 - updated roster pages to include sorting on any column except in the full roster. Updated roster
24 Feb 13 - updated Attu; Batan; Cape Sarichef
23 Feb 13 - updated Eniwetok; Frederiksdal
03 Feb 13 - updated Con Son; Eniwetok; Grangeville; Hokkaido; Nomaike; Ocean Cape; Sattahip
25 Jan 13 - updated personnel roster
20 Jan 13 - Updated Grangeville; Hokkaido; Kauai; Ocean Cape; Malone; Niigata
13 Jan 13 - Updated Gesashi; Hokkaido; Iwo Jima; LMS Keflavik; Marcus; Miyako Jima; Niigata; Ocean Cape; Raymondville; Shoal Cove; South Caicos; St. Paul; Wildwood
06 Jan 13 - Updated personnel roster.
01 JAN 13 - Updated Iwo Jima, updated personnel manual.
29 DEC 12 - Updated Batan; Catanduances; CG Docs; COMPHILSEC; Gesashi; Hokkaido; LMS Keflavik; LMS Majuro; Loran_IPIT 1942-1949, 1970-1979; Miyako Jima; Naulo Pt.; Talampulan; Tarumpitao; Wake Island
28 DEC 12 - Updated Attu; Bikati; Catanduances; Talampulan;
23 DEC 12 - Updated Angaur; Attu; Battle Harbor; Bo; Cape Atholl; Cape Christian; Cape Hatteras; Carolina Beach; CG Docs; Ejde; Eniwetok; Estartit; FFS; Gesashi; Hokkaido; Jan Mayen; Johnston Is.; Jupiter; Kargabarun; Kure Is.; Kwajalein; Loran_IPIT 1950-59; 1960-69; Auto-Oman; Door, ELMO; Marcus; Matratin; Nantucket; Naulo Point; Nipisat; Port Clarence; Sandur; Sellia Marina; Sitkinak; Sylt; Upolu Point; Wake Island. Updated Christmas Cards page.
17 DEC 12 - Added Okinawa 1961 Xmas Card, updated personnel roster