Coast Guard Documents
M10550.14 (Old CG-165.2) Chapter 3 29 May 1979 (pdf)
LORAN C Documents:
LORAN C Timing Project Sep 1961 (pdf)
Considerations in Loran-C/D receiver Design by David L Mills Oct 1964 (pdf)
Change of LORAN-C Characteristics Jul 1965 msg (pdf)
LONG RANGE NAVIGATION (LORAN-C) TERMINATION, R 251518Z NOV 09 COMDT COGARD WASHINGTON DC//CG-54// - pdf
LONG RANGE NAVIGATION (LORAN-C) TERMINATION, R 051347Z JAN 09 COMDT COGARD WASHINGTON DC//CG-54// - pdf
Coast Guard Documents
ENGINEERING EVALUATION of the LORAN–C NAVIGATION SYSTEM, FINAL REPORT, SEPTEMBER 30, 1959, JANSKY & BAILEY, INC - without graphics.
30 OCT 1961 - Operations Instruction 28-61 - pdf
The Loran-C System of Navigation, by Jansky and Bailey, February, 1962
09 JAN 1964 COMDTINST 0326.1 LORAN-C Granting Off-Air - pdf
01 JUN 1964 - LORAN Operating Instructions CG-222 - pdf
CG-222 Aids to Navigation Manual, 1965 edition - pdf
12 JAN 1974 - COMDTNOTE 1650 Awards - pdf
1970s Activities Europe LRE Training tapes and diagrams (zip file) 60 MB file I believe there was a sixth tape to the series as tape 5B ends before finishing the explanation of the PSYN diagram and the last two diagrams were not discussed at all. Also I believe there is one diagram missing. If anyone has the missing links, please contact us.
COMDTPUB - LORAN Command Orientation Publication - pdf
Contributed by CWO Arron Urbanawiz via CDR Gary Thomas
Loran Equipments
Description of Coast Guard Electronics Equipments
all linked files are .pdf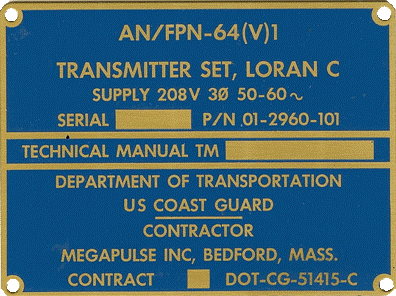 Geodetic Positions:
Loran-A Geodetic Positions 1941-1948
Other documents
Letter of Recognition from Commanding General, Far East Air Forces, dated Aug 20th 1948 (pdf)
C4ISR Journal article on eLoran 2008
Saudi Loran Planning
Saudi Loran Program - ITT News (pdf)
Miscellaneous Pictures: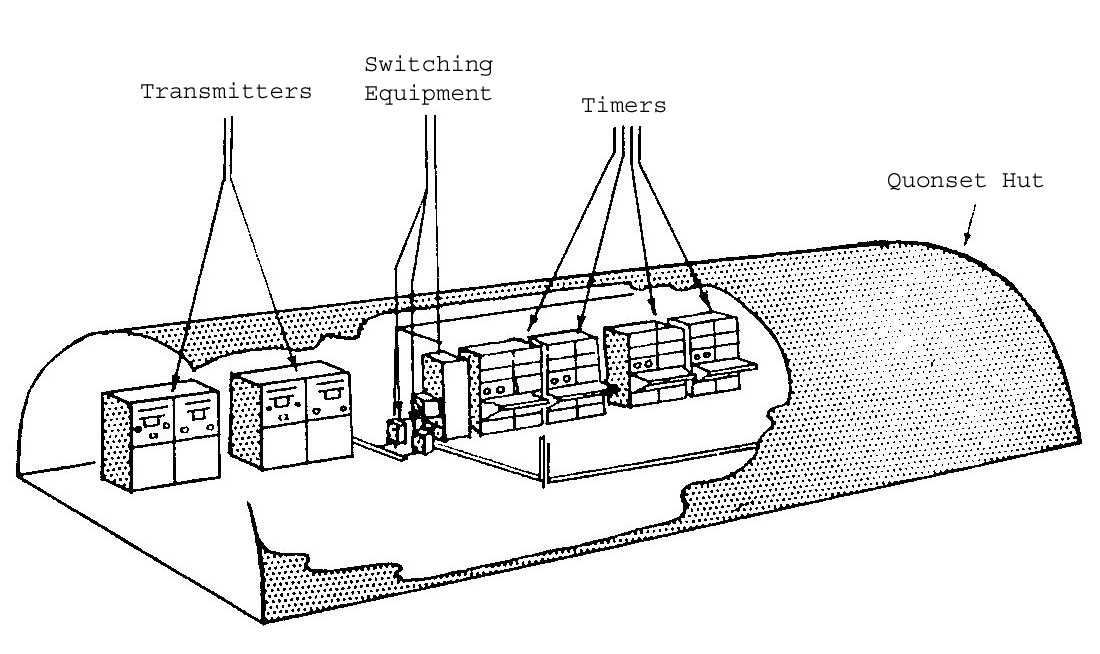 Typical Equipment Hut circa WWII
Typical Loran Station circa 1940s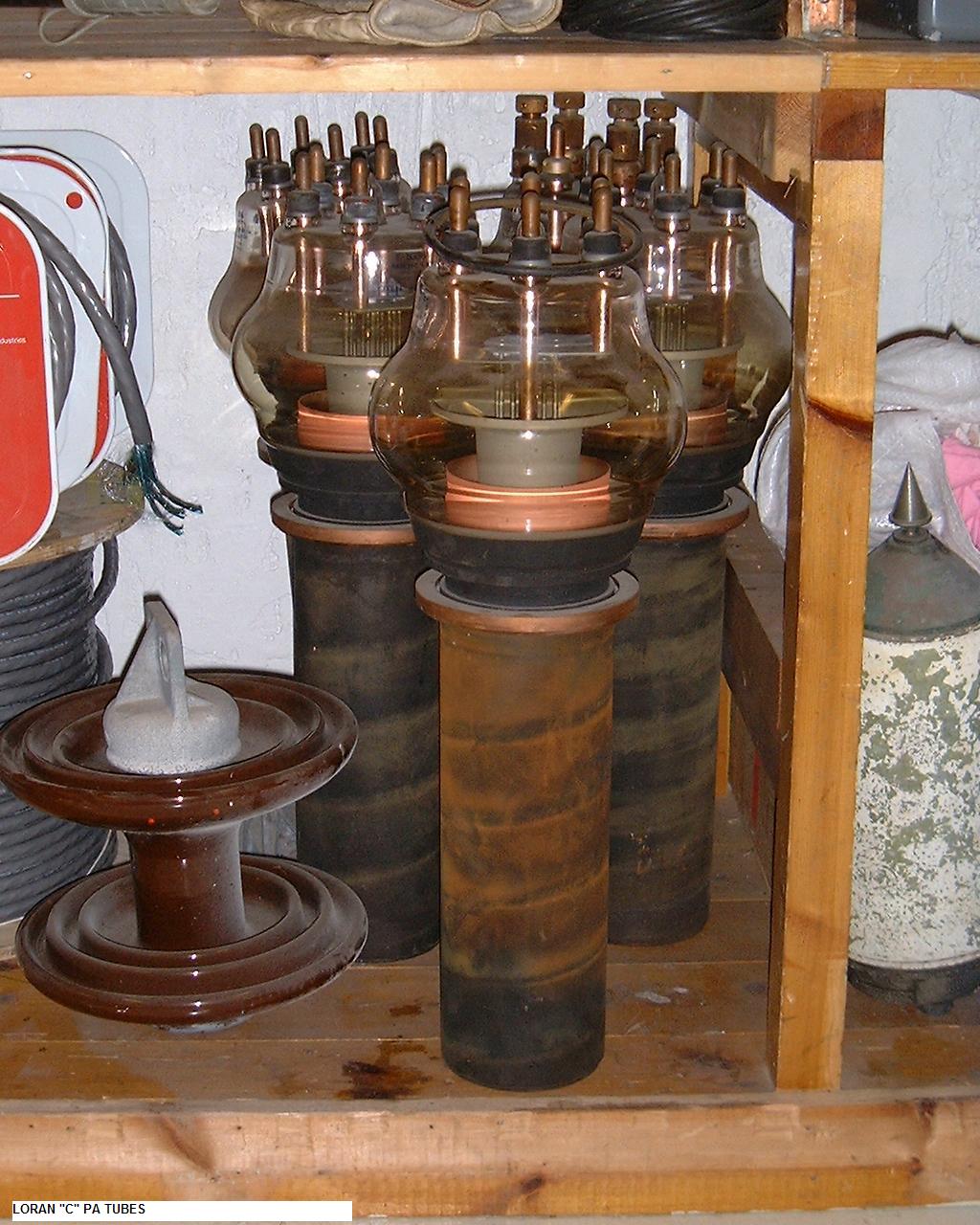 AN/FPN-44/45 PA Tubes. Note the long anode
as these were water cooled.
picture provided by Pool-Henning
vacuum tubes were at Lorsta Eide Norway
more photos at http://phk.freebsd.dk/photos/L9007M/index.html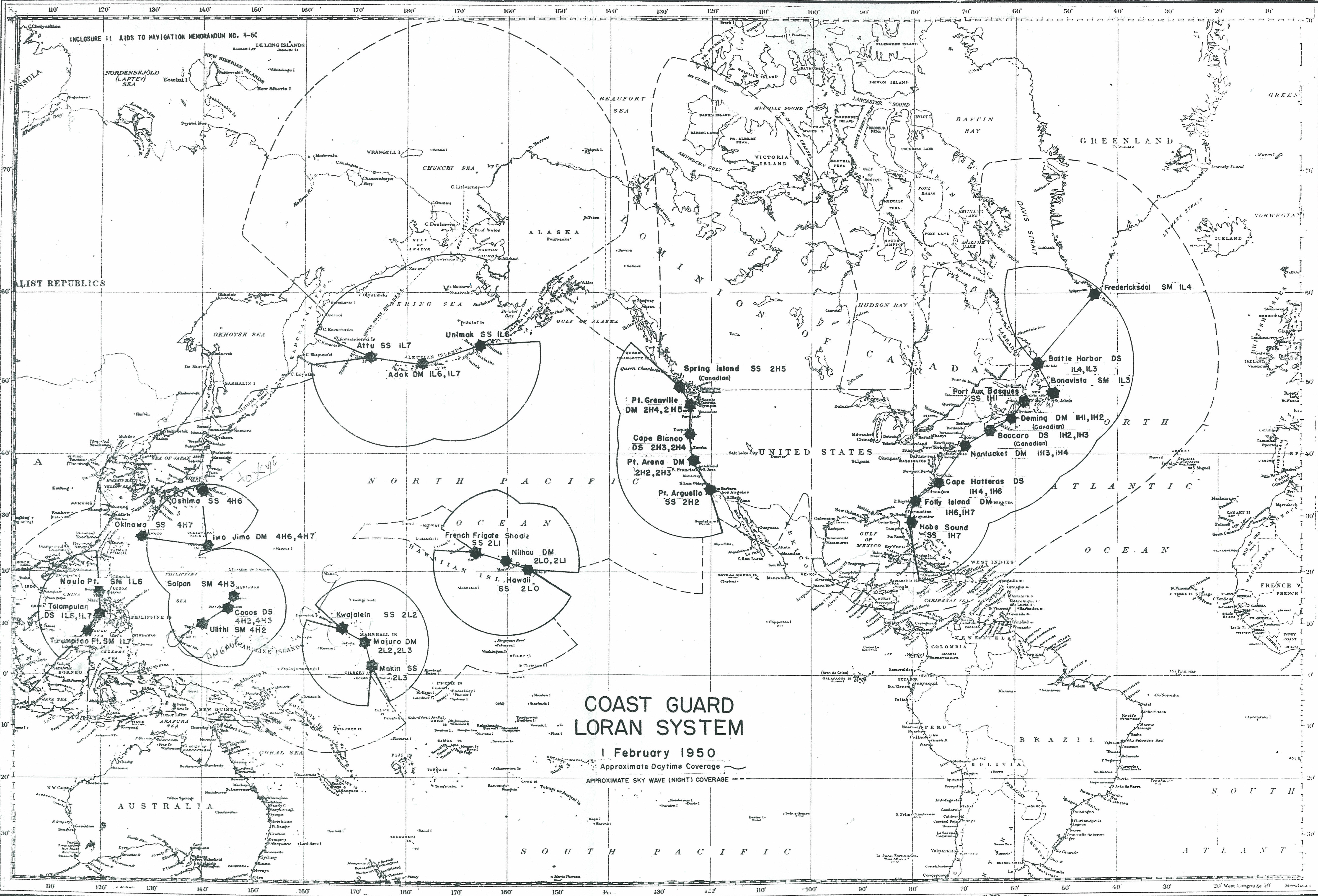 Loran A System, circa 1950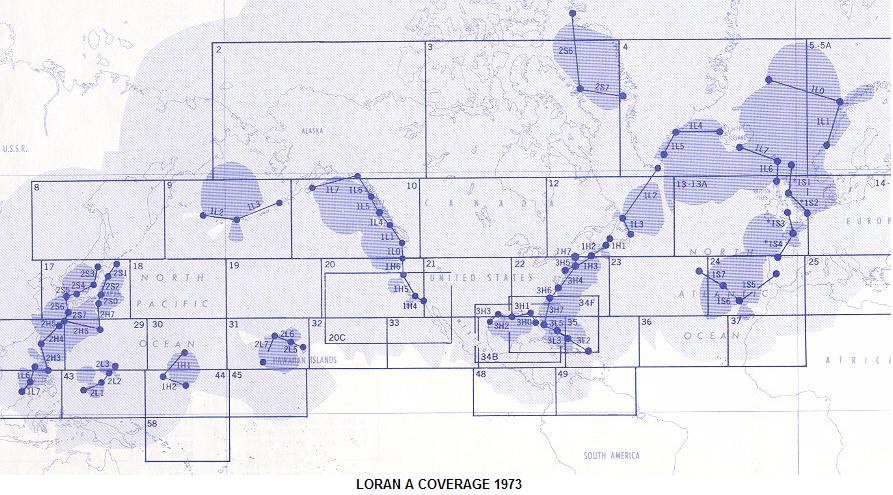 Loran A Coverage, circa 1973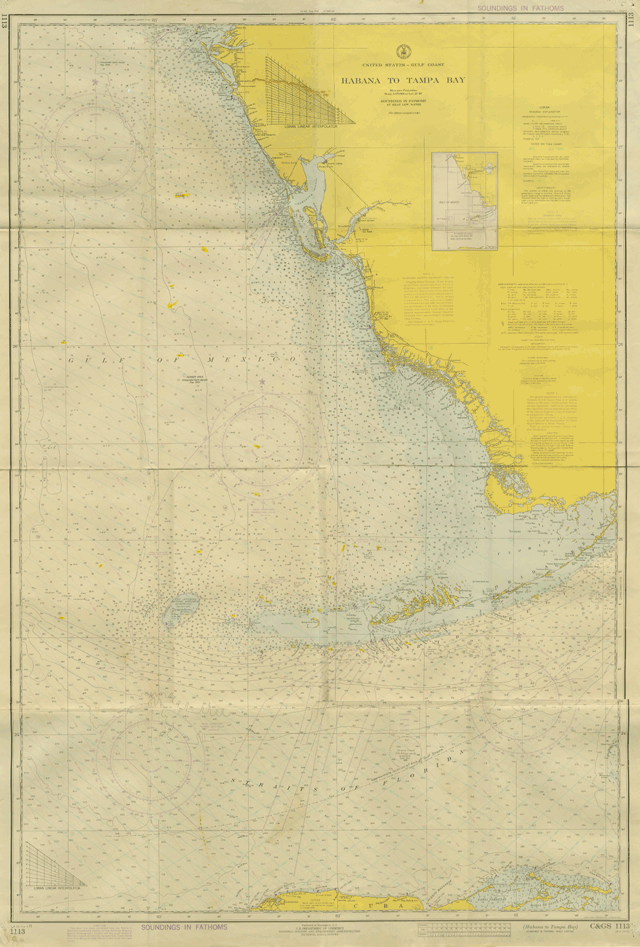 Loran A Chart 1143, dated 4 August 1973